Release stress & simply relax & unwind
Wellness In Ilfracombe, North Devon
After a year of what seems like perpetual lockdown, personal wellness is something many of us will be embracing in 2021. The Carlton is pleased to offer a range of treatment and wellness packages from our hotel location, which are run by our team of experienced therapists.
We are delighted to introduce a superb range of therapies suitable for individuals, couples and groups at the hotel. Your treatment can be enjoyed in your own room or in the hotel's very own therapy studio. Find out more about our treatments and therapies and don't forget to look at our specially chosen package offers including beauty treatments, pamper packages, pamper half/full days and wellness breaks.
We only work with qualified locally based therapists to bring you these beneficial treatments.
Tension releasing back massage
Relaxing foot massage
Hot stones
Mini or luxury facial with hot towels
Manicure
Tui Na & Tai Chi
New for 2021
We are unveiling a brand new dedicated space at The Carlton which is available for use by guests and non-residents (with prior booking). The new self contained therapy space, will be the perfect complement to our existing leisure facilities, gymnasium, spa treatment rooms and in room guest therapies.
Treatments
Sessions vary in price, depending on time and therapy. You should budget £40 for 30 minutes and £65 for 1 hour of treatment. See the Treatment Menu.
Wellness Packages
You can enjoy a number of different treatments within an hour (or more) and to combine with:
See our Wellness Package Menu.
Bookings & Advice
Please speak with us on 01271 862446 for advice, bookings and further information.
Covid Safety
Please read our latest updates about Covid-19 to find out what we are doing to keep you safe on our Stay Safe policies and procedures page.
Take A Wellness Break
In difficult and demanding times it is more important than ever that we take time out for ourselves and recover both body and mind.
Book Again And Save Coming Soon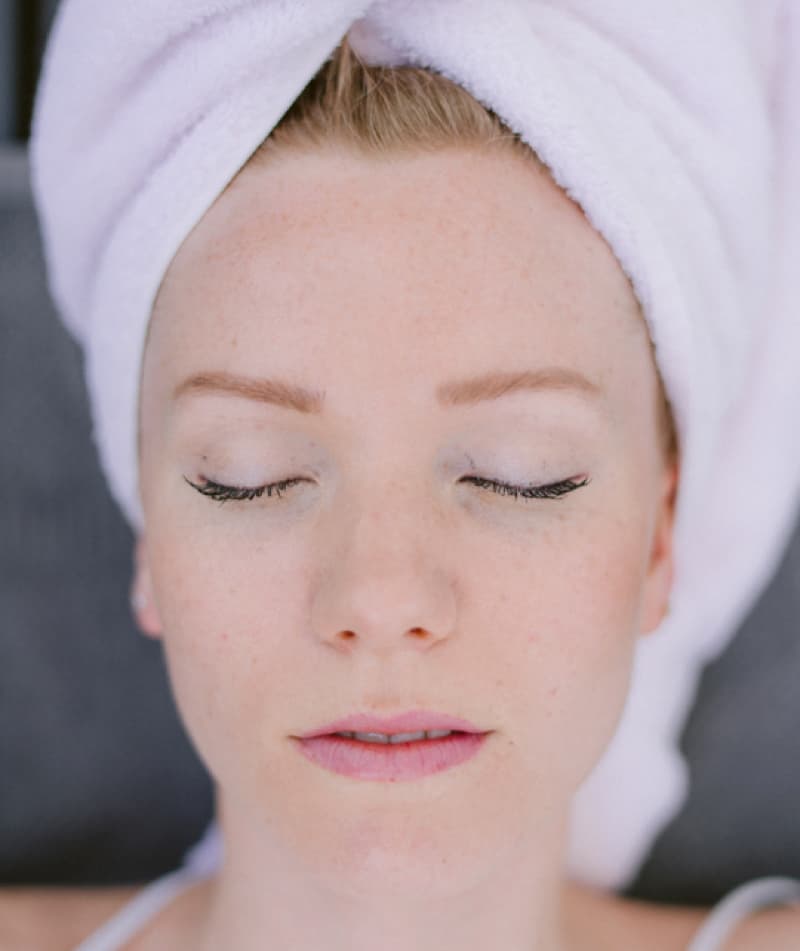 "
Fabulous half day pampering – I had hot stone massage, Mum a facial. Very healthy and plentiful lunch. Staff were so lovely and accommodating. Feeling thoroughly pampered!

"

Carol Donohoe, Facebook Review
Wellness Dining At
The Brasserie
Why not add a class of prosecco, smoothie, Wellness Lunch or freshly prepared Afternoon Tea to your treatment or pamper package and make a half day or day of relaxation.
Time For YOU
There is nothing more relaxing and de-stressing than a therapy treatment or package, and here at The Carlton we are passionate about providing the most tension busting and unforgettable pamper experiences for our guests.
Enjoying a massage after a stressful period or treating yourself to a refreshing facial before a big event with our highly trained and experienced therapist, Karen. Karen comes highly recommended and loved by anyone who books with us.
Experience a feeling a deep relaxation, calm and wellbeing at The Carlton's luxury treatment suite. Be a happier and healthier you in 2021… take a look at our therapy treatment and pamper packages menus and give us call on 01271 862446 or email relax relax@ilfracombecarlton.co.uk to book an appointment.
Beauty Treatments
Working with a range of therapists and professional practitioners means we can tailor your time with us, to your exact needs. We've detailed some our more popular treatments below which are available to external and staying guests.
Holistic massages | Remedial Body Work | Creative Healing | Abdominal Scars Immersion
Aromatherapy
Aromatherapy is the use of essential oils to promote healing and a feeling of well-being and relaxation in the recipient. The essential oils are extracted from the parts of herbs and plants and contain all the properties of the plants themselves.  The massage itself is gentle and flowing which allows the absorption of the essential oils into your skin and lymphatic system to give you the healing effects desired.
(30 or 60-minute sessions)
Hot Stones Massage
Hot stone massage therapy melts away tension, eases muscle stiffness and increases circulation. Your therapist will use the heated stones to apply massage and although the pressure is often light but firm the heat from the stones penetrates deeply into the muscles relieving you from aches and pains as well as helping to relieve symptoms of anxiety and depression and promote sleep. This massage is deeply warming and relaxing.
(30,45, 60 or 90-minute sessions)
Deep Tissue Massage
Deep tissue massage therapy is similar to Swedish massage, but the deeper pressure is beneficial in releasing chronic muscle tension. The focus is on the deepest layers of muscle tissue, tendons and fascia. Problem areas can be worked on and the massage will be tailored to your needs to help relieve muscle tension and pain within the body.
(30 or 60-minute sessions)
Luxury Facial
A luxury facial is extremely relaxing and you will find yourself drifting away as you receive the ultimate facial treatment. Your skin will look and feel better after the facial and you will feel completely relaxed and refreshed. Our facials include hot towels to open the pores, cleanse, exfoliation, mask and a massage of the face, neck, shoulders and scalp. The massage techniques used will help stimulate the facial muscles, to help lift and firm the skin leaving your skin feeling plumper and refreshed.
(30 or 60-minute sessions)
Holistic Full Body Massage
Holistic massage is a well-known treatment that not only focuses on tense muscles as a physical result of stress, but it also takes into account the clients emotional and spiritual well-being. It is an ancient method of healing that stimulates the blood circulation and clears the lymphatic drainage system which helps to release toxins from the body.  This massage will leave your whole body and mind feeling relaxed and refreshed.
(60 or 90-minute sessions)
Indian Head Massage
Indian head massage is an ancient healing method using massage techniques for treating the scalp, face, neck, shoulders and upper arms. It works on the areas of the body most affected by stress, however, while the treatment is just applied to the upper body its effects are felt throughout the body and mind. This is perfect for relaxation and to help relieve tension within the upper body. This treatment has many benefits some of which are helping to relieve migraines and headaches, relief from tense muscles, relieves symptoms of anxiety & depression and can help renew energy levels.
(45 or 60-minute sessions)
Reflexology or Hot Stone Reflexology
Reflexology is an ancient healing practice based on the principle that there are reflex points on the feet that correspond to the body's different organs and glands. The pressure is applied to areas on the feet (or the hands). Reflexology is generally relaxing and may help alleviate stress and help in promoting physiological as well as physical health.
(30 or 60-minute sessions)
Creative Healing
Is a range of therapies that is not only suitable for pregnancy and post-natal mothers but many other conditions, such as high blood pressure, pain in the joints and muscles, IBS, fatigue, and other areas of the body requiring support.
(45 or 60-minute sessions)
Alternative Therapies
Therapeutic Thai Body Work
Intuitive Massage
Shiatsu
Sports Massage
Pilates
Cupping
Dry Needling
Reiki
(30, 45, 60 or 90-minute sessions)
Wellness Packages
We've put together some of our more popular treatments with lunch or afternoon tea. These packages are simply great if you want to pamper someone, as a gift or voucher or just look after yourself. Our packages are available to both hotel and external guests.
Treat
A full sixty minutes of your choice of treatment(s) from the main list, plus a light freshly prepared Wellbeing lunch with the addition of a glass of chilled fizz.
£79 per guest
Soothe
Re-energise yourself with complementary treatments, superfood bites & goji berry fruit tart and indulge in a crushed banana & kiwi fruit smoothie. Packed full of anti-oxidants and energy.
£75 per guest
Friends
Couples or friends experience, for you and up to three other friends. Includes four half-hour sessions of stimulating treatments, accompanied by The Carlton Afternoon tea offer and chilled Prosecco. Treatment are available as couples or individual sessions. Pricing is based on a minimum of four guests.
£45 per guest
Good night
An overnight package, with hotel sleepover. Starting with our afternoon tea,
followed by pampering treatment in your own bedroom, a movie with snacks, and a great breakfast next morning.  Pricing is based on a minimum of two guests.
£109 per guest
Wellness Days/ Half-Days
You can book a treatment or therapy as part of a half or fill day package, adding in delights like:
And treatments and wellness packages can be combined with a more immersive event, like:
Movie night & pamper
Friends stayover
Baby shower
Please speak with us on 01271 862446 or email us on relax@ilfracombecarlton.co.uk for advice, bookings and further information.
Wellness Breaks
You can enjoy any treatment, package, pamper half-day/day as part of a Wellness Break at the Carlton. Simply select your choice of treatment or package and book with your break by call us direct on 01271 862446 or email us on stay@ilfracombecarlton.co.uk.
You have peace of mind when booking direct with The Carlton. Alterations, cancellation or changes to your booking may be made as close as 48 hours to your arrival. You're booking is truly flexible without penalty when booked direct.
A group booking, of more than four rooms or eight guests, is subject to different terms and conditions. Find out more.
Room types
We have a variety of room types:
Single bed
Double or Twin bedded, for single or double occupancy
Queen bedded
King bedded
Suite
Family triple and quad bedded
All guest bedrooms are accessible step free (1) and are orientated front or rear facing. Your room layout and design is very unique and individual as you would expect in a Victorian era building. Please call us for further information or advice.
We have adapted rooms which are accessible with adapted wet room, grab rails and space for wheeled access, as well as the option to have a carer stay in room or adjacent. BOOK A WELLNESS BREAK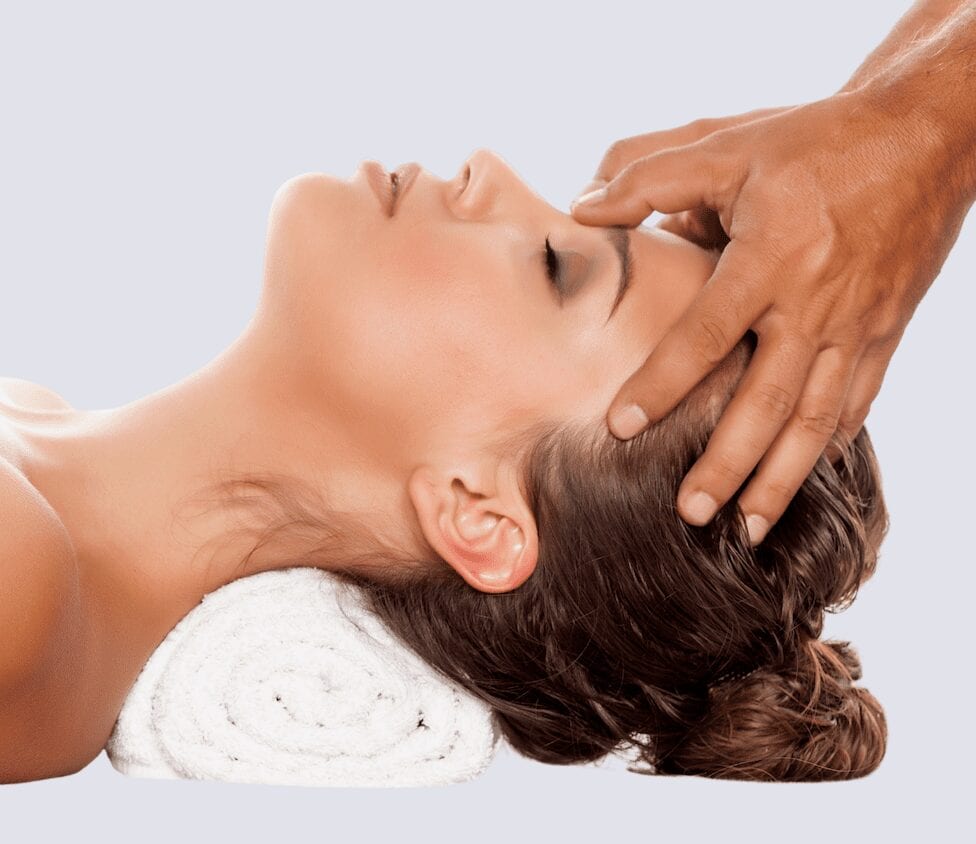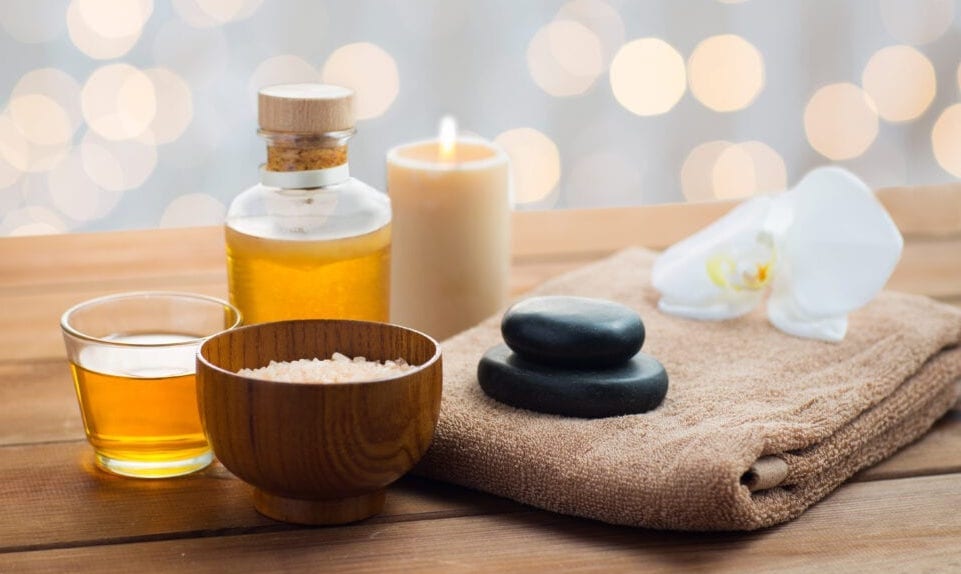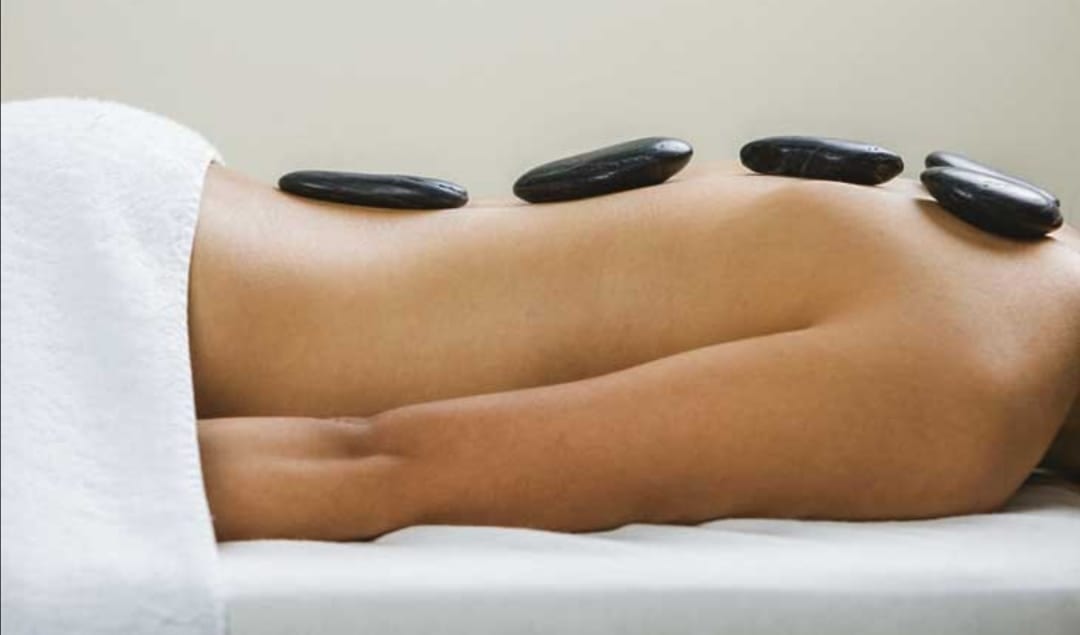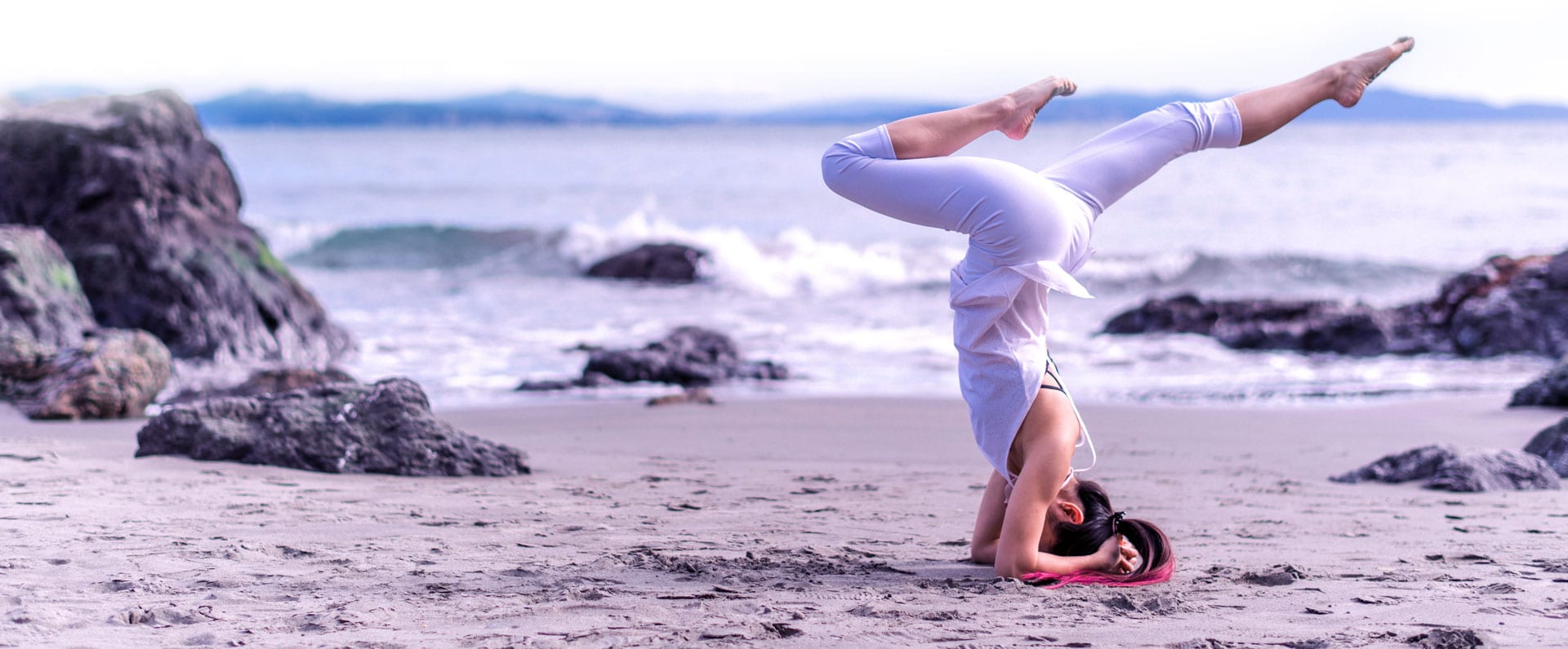 Escape to north devon
Book and relax