Christmas Holiday
Day by Day at The Carlton
Join us from Christmas Eve for a four night stay, with a focus on food, relaxation and great company. Get in touch to book today, or browse our brochure for further details.
Your modern, refurbished room has all the amenities you would expect in a four-star accommodation. Add to that a catered offer, with three course dinners, freshly cooked full English breakfast, afternoon tea and more.
You can expect a genuine welcome from all of our team, we love what we do. Our spacious hotel is the perfect venue for a getaway at this time of year. Warm and cosy, with service to match and food of the highest standard at all times
There are long walks to be enjoyed by everyone – we're dog friendly too so bring the four-legged friend along!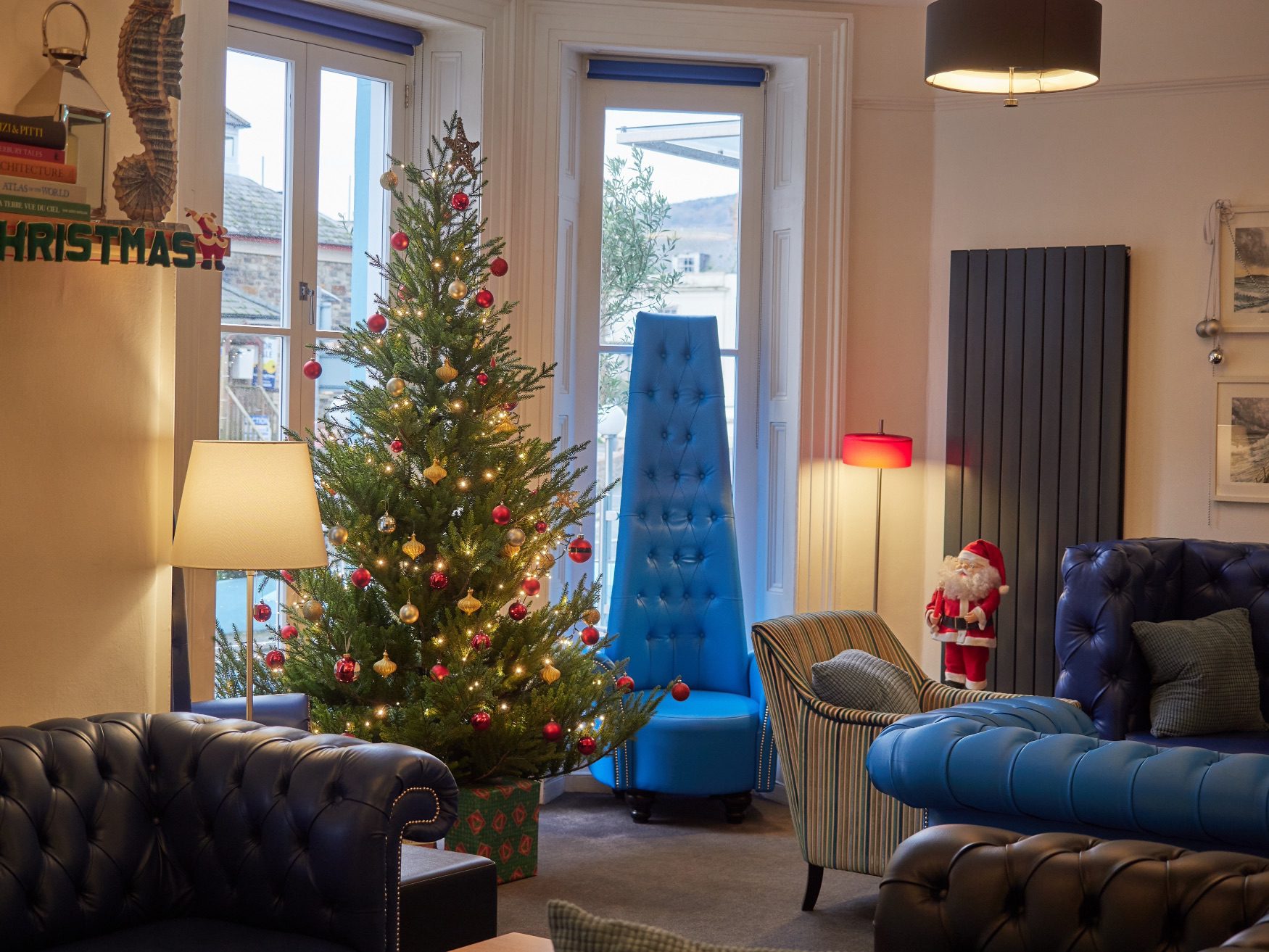 Christmas Eve
Arrive mid afternoon in Ilfracombe, check in from 3pm. Settle in to your room, then enjoy afternoon tea or coffee with cake in our lounge.
A three course dinner is served from 6pm in our Brasserie. Enjoy entertainment from 8pm in Stage.
Christmas Day
A Devon breakfast is served from 8am. Freshly cooked hot choices plus a fresh Continental selection from the buffet. Christmas Lunch is served from 1pm.
Nibble canapés with a glass of chilled Champagne before enjoying your six course meal. In the evening, a light buffet will be offered from 7pm.
Boxing Day
Rise refreshed, and enjoy breakfast from 8am. Lunch, today, is included in your Christmas stay package. Afternoon tea or coffee and hand made cakes served in the lounge around 3pm.
Another three course dinner is served from 6pm in The Brasserie. Live entertainment from 8:30pm in Stage. Our bar is open until 11:30pm.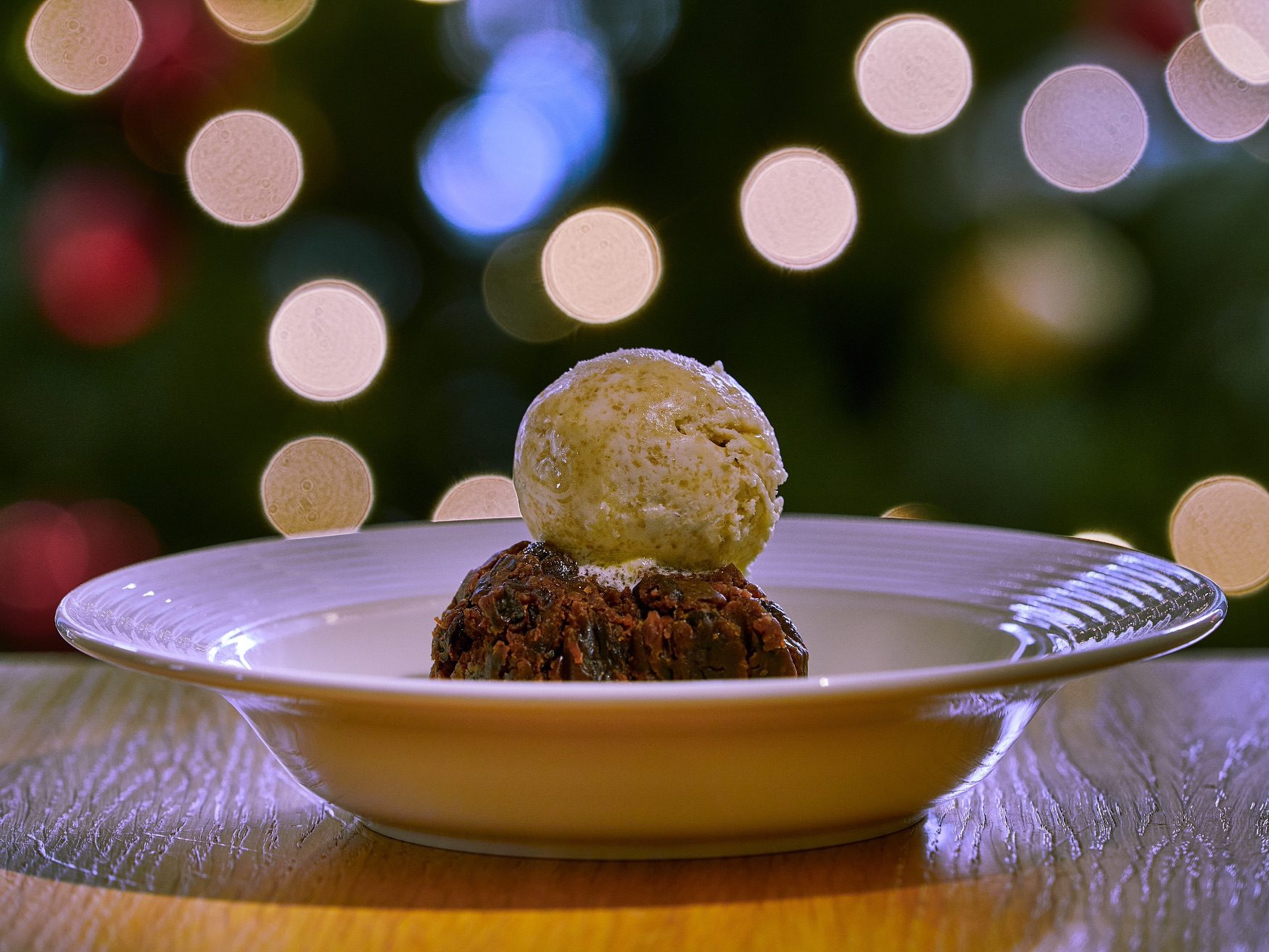 27th December
Enjoy breakfast from 8am. You have the majority of day at leisure, and we make you a picnic lunch if you are leaving the hotel. Afternoon tea or coffee and hand made cakes served in the lounge.
Make your meal choice from the three course dinner menu, served from 6pm in The Brasserie. Our bar is open until 11:00pm.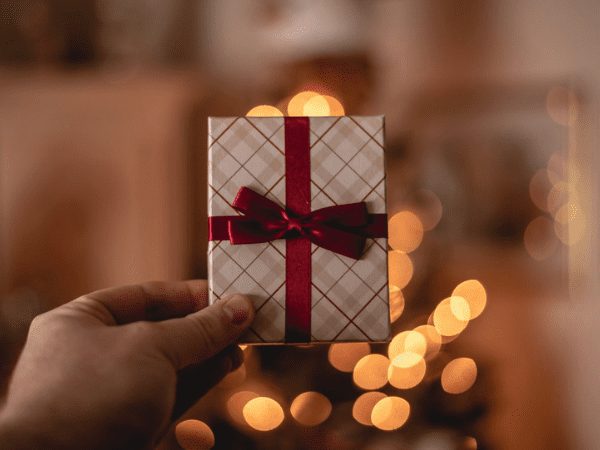 28th December
Indulge in a full English breakfast, with lighter choices available from the buffet. We wish you a safe journey home and hope you enjoy the presents you have waiting for you.
Enjoy your New Year's Celebrations and we look forward to seeing you again next year!
Brand new beds & quality linen
Contemporary decoration, including blackout curtains.
Conveniences
Wardrobes with integral safe, personal bar, ironing boards.
Ensuite Bathrooms
Fully tiled ensuite bathrooms, fresh interiors.
Ambience
Double glazing, sound proofing & controllable lighting.
Entertainment
Flat-screen TVs, in-room telephones, and hospitality tray.
Accessible
We have adapted rooms and ensuites with options for carers to stay in the room or adjacent.
Free Wi-fi
Enjoy free superfast broadband where ever you are in the hotel for work or for pleasure.
Fresh & Airy rooms
Enjoy fresh, airy and spacious contemporary rooms, for the perfect ambience.
The Brasserie
Our seasonal menus use the freshest local produce from North Devon's natural larder. Menus adapt to the seasons, so there's always something new to excite your tastebuds!