A small guide of things not to miss in Ilfracombe.
We have the best beaches in the country in North Devon and these are matched by the quaint seaside towns that sit alongside them. Ilfracombe town and harbour are full of charm and should not to be missed – traditional seaside fare from ice cream and fish & chips to world-class sculptures like Damien Hirst's Verity and mouth-watering food from our very own Brasserie.
We've put together a little guide of just a few of the things there are to do in Ilfracombe.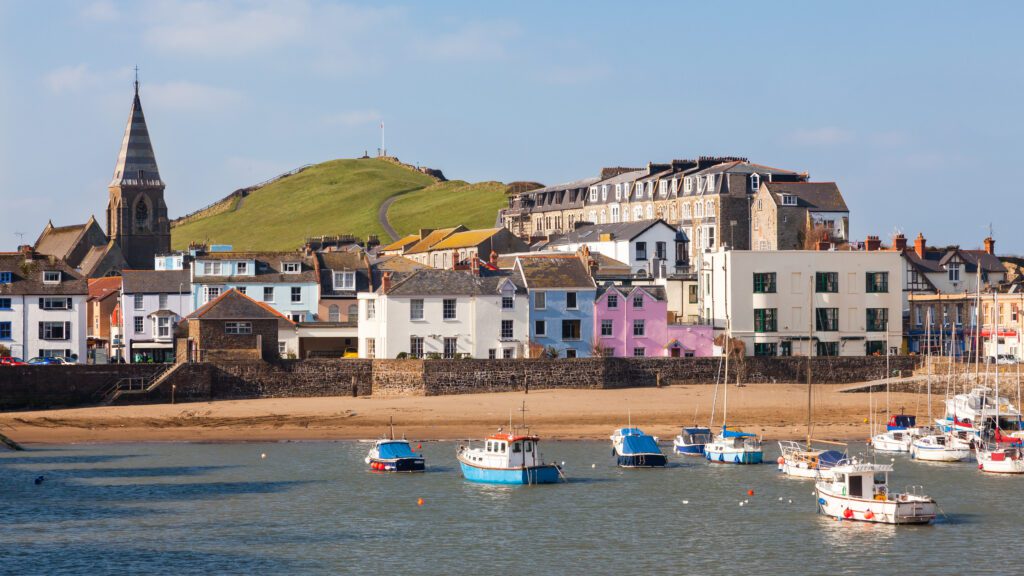 The Tunnels Beaches
Right alongside The Carlton Hotel you'll find the hidden gem that is The Tunnels Beaches. A small charge will see you strolling through hand carved tunnels to private hidden beaches. Amazing views of spectacular coastline just a stone's throw away from your hotel, not to be missed.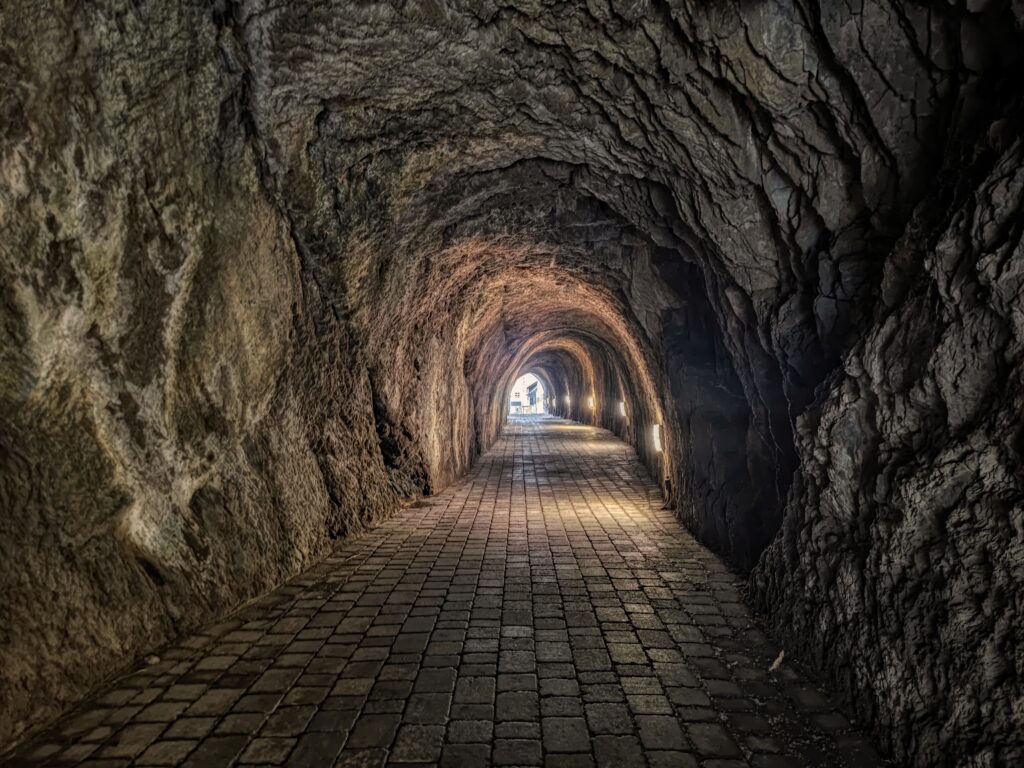 Ilfracombe Harbour
Are you looking for that traditional seaside holiday? Look no further than Ilfracombe Harbour. Arcades, amusements, ice cream (you cannot visit North Devon and not have a Hocking's), award-winning fish & chips, crazy golf, cafes, restaurants, gift shops, a Devon cream tea or two (cream on first!) and that's just on the way to the harbour! You'll see Verity majestically waiting for you and miles and miles of beautiful sea views.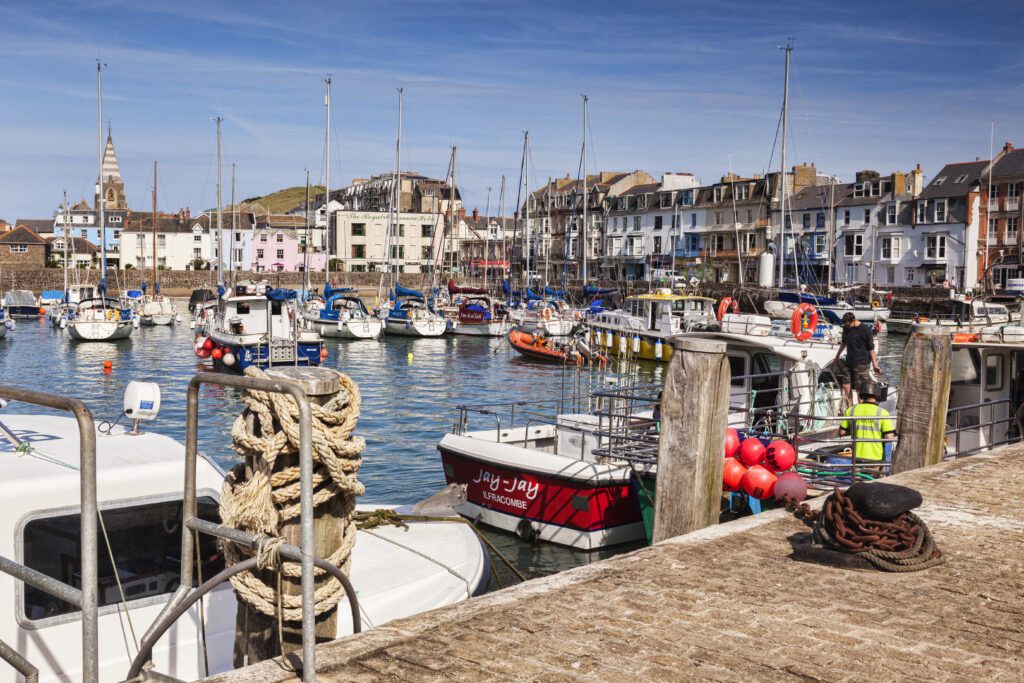 Boat Trips
When you find yourself at the end of the harbour, you'll find the many boat trips that are available throughout the season. Short boat rides to see porpoises, all day fishing trips, days out to Lundy Island, speed boats along the coastline, we have it all. Explore the amazing adventure coastline of North Devon and get a very different view of Ilfracombe. Try Ilfracombe Sea Safari for starters.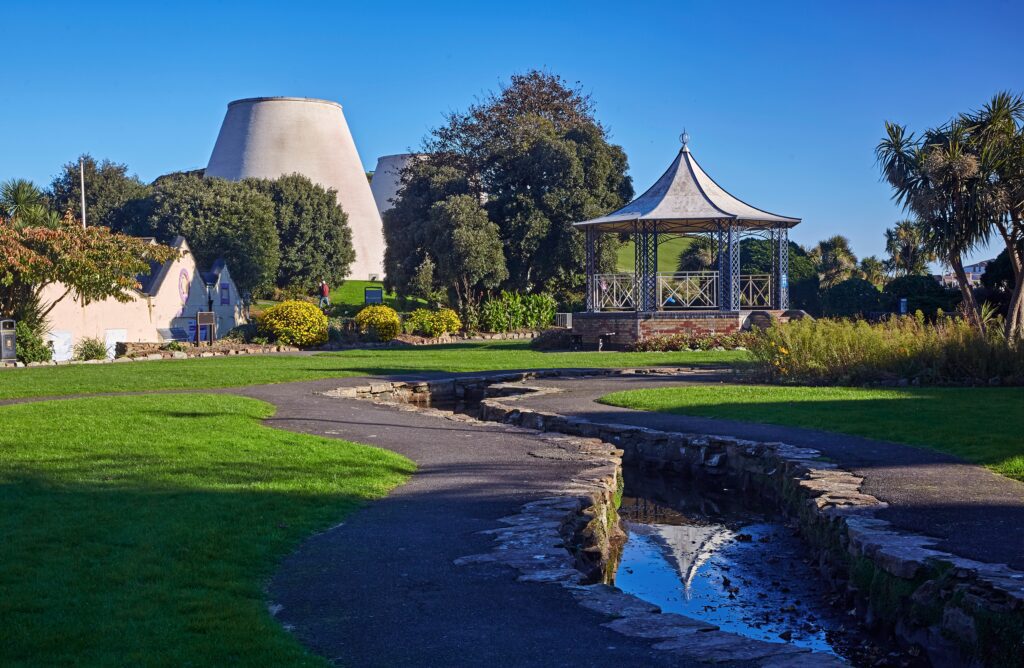 Ilfracombe Golf Course
Again, North Devon is host to many spectacular golf courses, where else can compete with the views we have on offer? Fantastic views, spectacular views, amazing views, we can't stop saying how great it is. 19 holes of fun and relaxation at Ilfracombe Golf Course, we highly recommend a walk and a visit to the clubhouse if nothing else.