Here's a selection of some of the best walking spots in Exmoor National Park. Exmoor is fantastic for walking, offering something for everyone. From hikers to amblers, families to fitness freaks, long distance trekkers, dog-walkers, strollers, marchers… This is the place for you!
Here are our starting spots for walks across Exmoor. Simply drive to one of these locations and you will be presented with a variety of options for walks of various durations. Grab an OS map or follow the signs around the place to make a loop and get back to where you started.
---
Gallox Bridge, Dunster (Somerset)
Head over Gallox Bridge, Dunster and you will soon find yourself at the foot of a wooded hill, with various options ahead. You'll see a large trail map board to show you the walking options from here. Bear left for open grasses of Dunster Deer Park, or choose from a number of other pathways up Gallox Hill and into the Dunster Crown Estate. Try this Circular 2 Hour Walk at Dunster.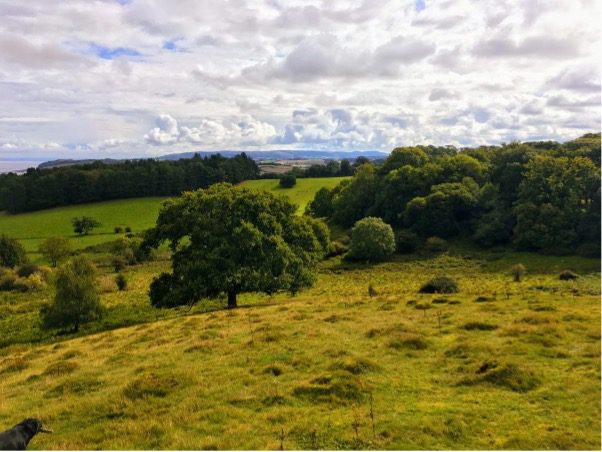 Dunster Deer Park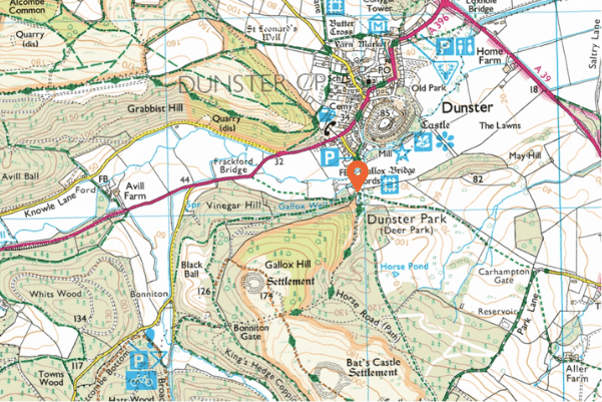 Leave the car at Park Street car park, Dunster, Somerset, TA24 6SP
---
County Gate, Countisbury (Somerset/Devon border)
For open moorland walking with a sea view, head to County Gate. Between Porlock and Lynton, this area offers great views over the Bristol channel, with paths crisscrossing the heather. Dip down towards the coast for some steeper woodland paths or stay up high and enjoy the ocean breezes.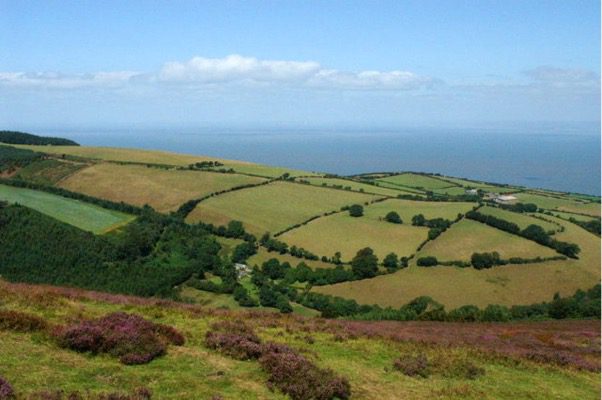 Walk from County Gate for open views across to the coast
Head to EX35 6NQ
---
Tarr Steps, near Dulverton (Somerset)
For a walk with a bonus ancient history feature, why not head to Tarr Steps. This 'clapper bridge' is a very special ancient monument, photogenic at any time of year. The surrounding woodland of the River Beale is a designated nature reserve with abundant wildlife bustling about.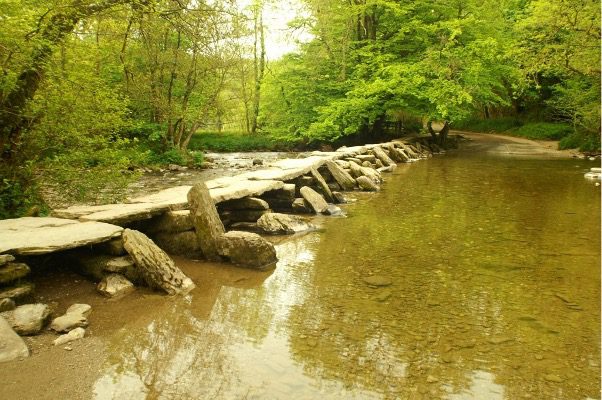 The 'Tarr Steps' clapper bridge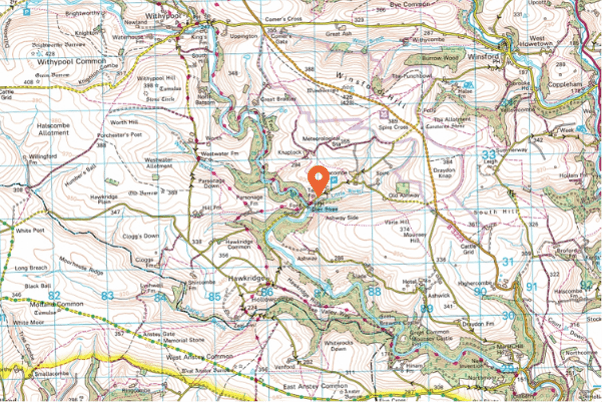 There are two car parks, near TA22 9PY
---
Horner Woods, near Porlock (Somerset)
Heading inland from Porlock brings you to the picturesque village of Horner. Park up here to explore Horner Woods; heath and mixed woodland extending from Horner Water to Crowter Hill. There are various options from here, including this 1 hour circular walk
Soft woodland light in Horner Woods
There is a National Trust car park at TA24 8HY
---
Nutcombe Bottom, Dunster/Timberscombe (Somerset)
For forestry walks, Nutcombe Bottom is well worth a visit. Take the road from Dunster inland towards Wheddon Cross, taking the first lane to the left signed to Luxborough. You can park at Nutcombe Botton picnic spot and head into the woodlands.  Here there are a huge array of tracks through pine forests. Look out for the tallest tree in the British Isles from here.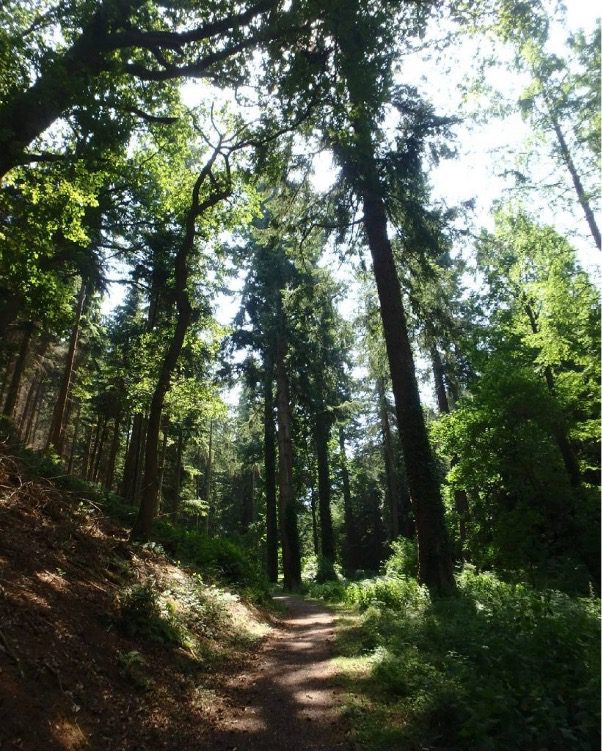 Walk between the tall trees of this majestic forest.
---
Dunkery Hill, near Wheddon Cross (Somerset)
You will find classic Exmoor moorland walking, take a trip to Dunkery Hill. Climb up to Dunkery Beacon, marking the highest point on Exmoor (and the highest point in the South of England, outside of Dartmoor). Park at Dunkery Gate car park on the lane heading towards Porlock from Wheddon Cross. An easy climb of just over half a mile will take you straight to the beacon, or explore the moors in any direction. Here's an 8 mile circular walk from Wheddon Cross to Dunkery Beacon and back.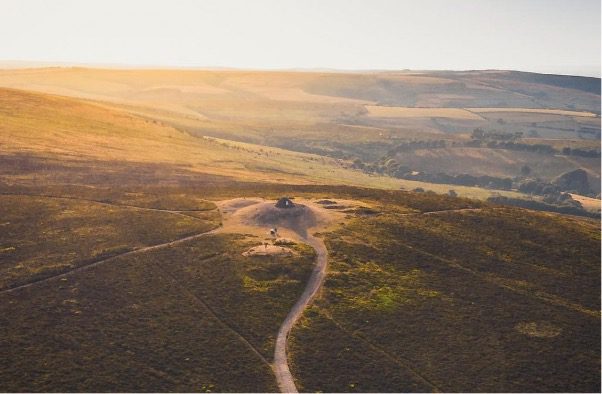 Dunkery Hill and Beacon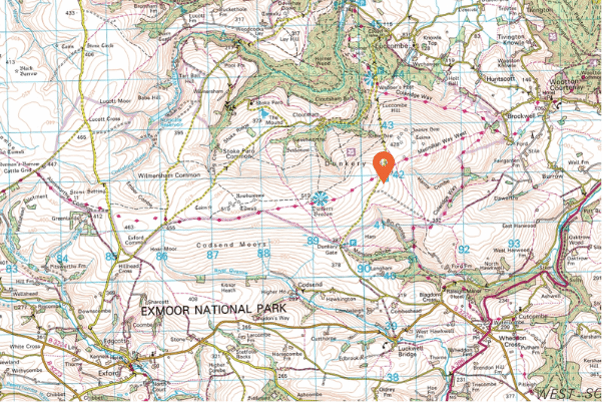 Park at Dunkery Gate, TA24 7AT
---
Watersmeet, Lynton & Lynmouth (Devon)
There are various options for walking around Watersmeet near Lynton. Watersmeet House, a former fishing lodge, is used as an information centre and tea room. Run by the National Trust, this is a great base from which to begin on either streamside, woodland or coastal footpath walks.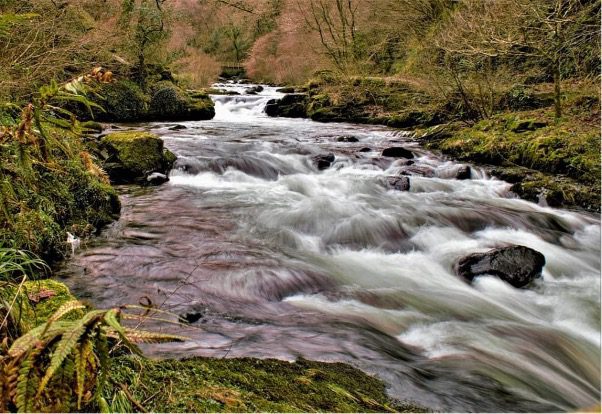 The fast flowing river at Watersmeet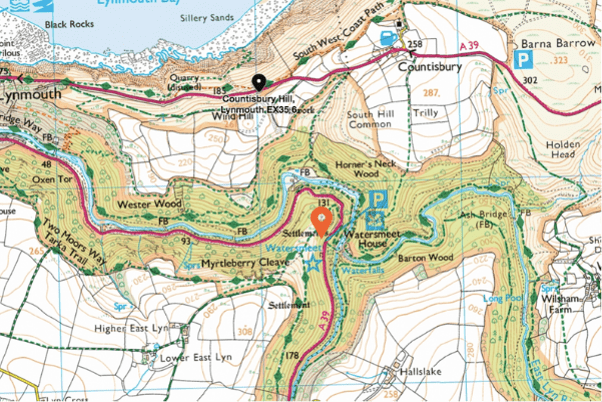 Watersmeet House EX35 6NT
---
Valley of the Rocks, Lynton (Devon)
For a dramatic rocky landscape, head west along the coast from Porlock to the Valley of Rocks, near Lynton. Steep cliffs cradle a dry valley, their north side falling off into the sea of the Bristol channel. Scramble up towards the high spots, or follow the coastal walkway path. Don't forget to look out for a few feral goats!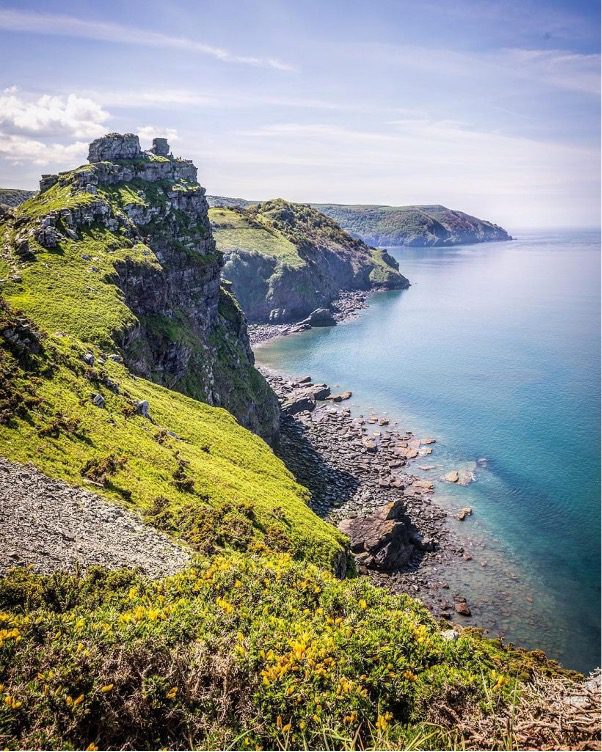 The grand cliffs of the Valley of the Rocks, Devon
---
Snowdrop Valley, Wheddon Cross (Somerset)
For those around between the end of January and early March, make sure you don't miss Snowdrop Valley. Quite the spectacle, a wooded valley in central Exmoor near Wheddon Cross springs alive with a carpet of snowdrops.
A carpet of white bloom at Snowdrop Valley
---
Wimbleball Lake (Somerset)
East of Dulverton, Wimbleball Lake is surrounded by footpaths and tracks. You can walk the entire lake perimeter (9 miles) or explore the numerous other paths around the lake.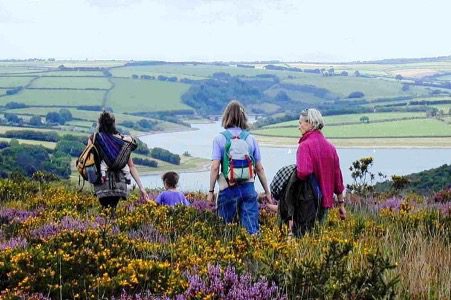 Wimbleball Lake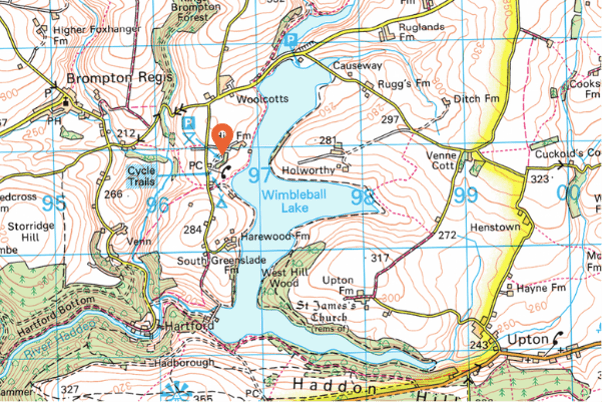 TA22 9NU
---
Badgworthy Water, Malmsmead (Devon)
Many know the famous novel of "Lorna Doone," written by RD Blackmore. One of the most famous novelists of his generation, Blackmore set the scene in this beautiful valley, inspiring many to visit this rural region of Exmoor in North Devon.
Moody skies set the tone in Lorna Doone valley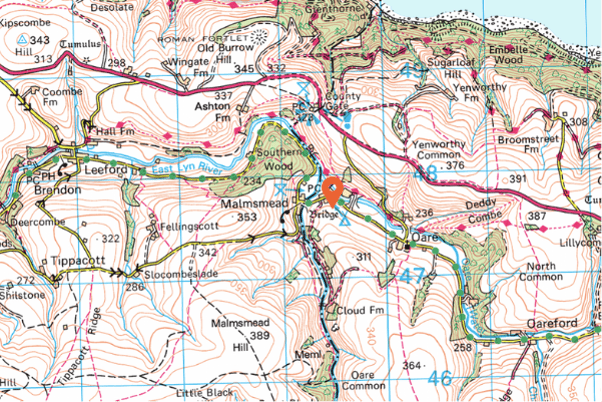 There's a village car park near EX35 6NU
---
Stay & Explore
There are so many walks over Exmoor that it's worth staying for a few days to explore. In fact, most people who visit Exmoor end up returning for holidays here year after year. If you're looking for some holiday inspiration take a look at our Walking Breaks page.
The Carlton will also be proudly taking part of the Exmoor Food Fest 2022! It's been a long time coming, and we're rather excited about the coming New Year. As lovers of great food, how can we not get excited about this event? Why not combine it with a walking break to explore Exmoor's Beauty Spots!