Day by Day
This Christmas at The Carlton
All our festive menus are bookable to non-resident guests and your meal will usually be served in our Brasserie.
You can expect a genuine welcome from all of our team, we love what we do, especially at Christmas.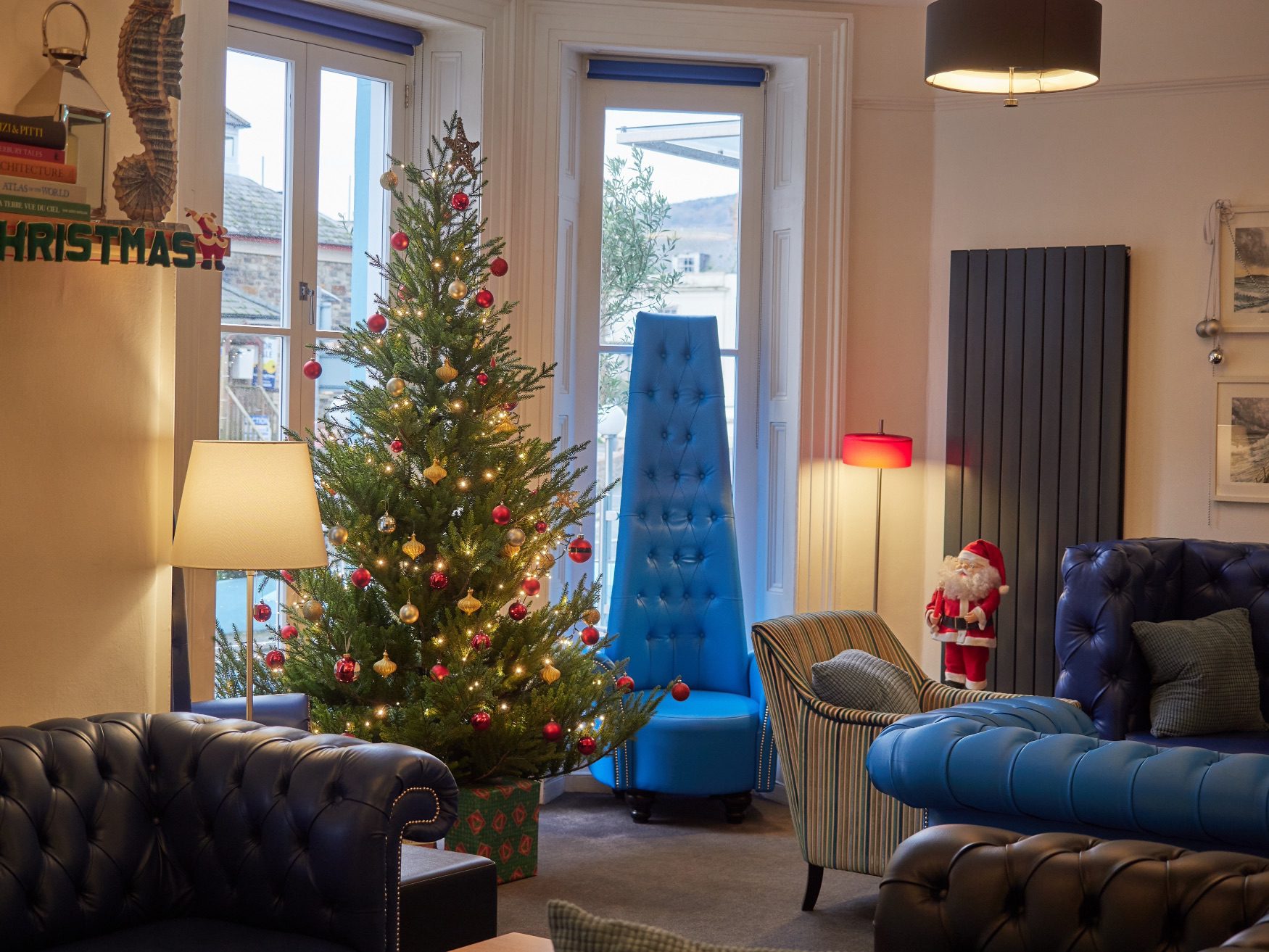 Christmas Eve
Our special Christmas Eve dinner menu is served from 6pm onwards. Click through for our menu. It's a three course offer, welcome drink and coffee included, served in our Brasserie.
We welcome external guests to dine with us and enjoy this three-course fixed price meal, £32 adult, £17 children.
Christmas Day Lunch
Our Christmas Day Lunch is a popular event and early booking is advised. Six courses of carefully sourced and prepared food including Roast British turkey with all the trimmings.
We welcome you with a chilled glass of Champagne and some canapés to start your special meal.
Boxing Day
Come to The Brasserie for an informal lunch on Boxing Day.
We have a great choice of classic and tasty dishes, and offer two and three course options – starting at £24 per adult or £15 children.
The Brasserie
Our seasonal menus use the freshest local produce from North Devon's natural larder. Menus adapt to the seasons, so there's always something new to excite your tastebuds!